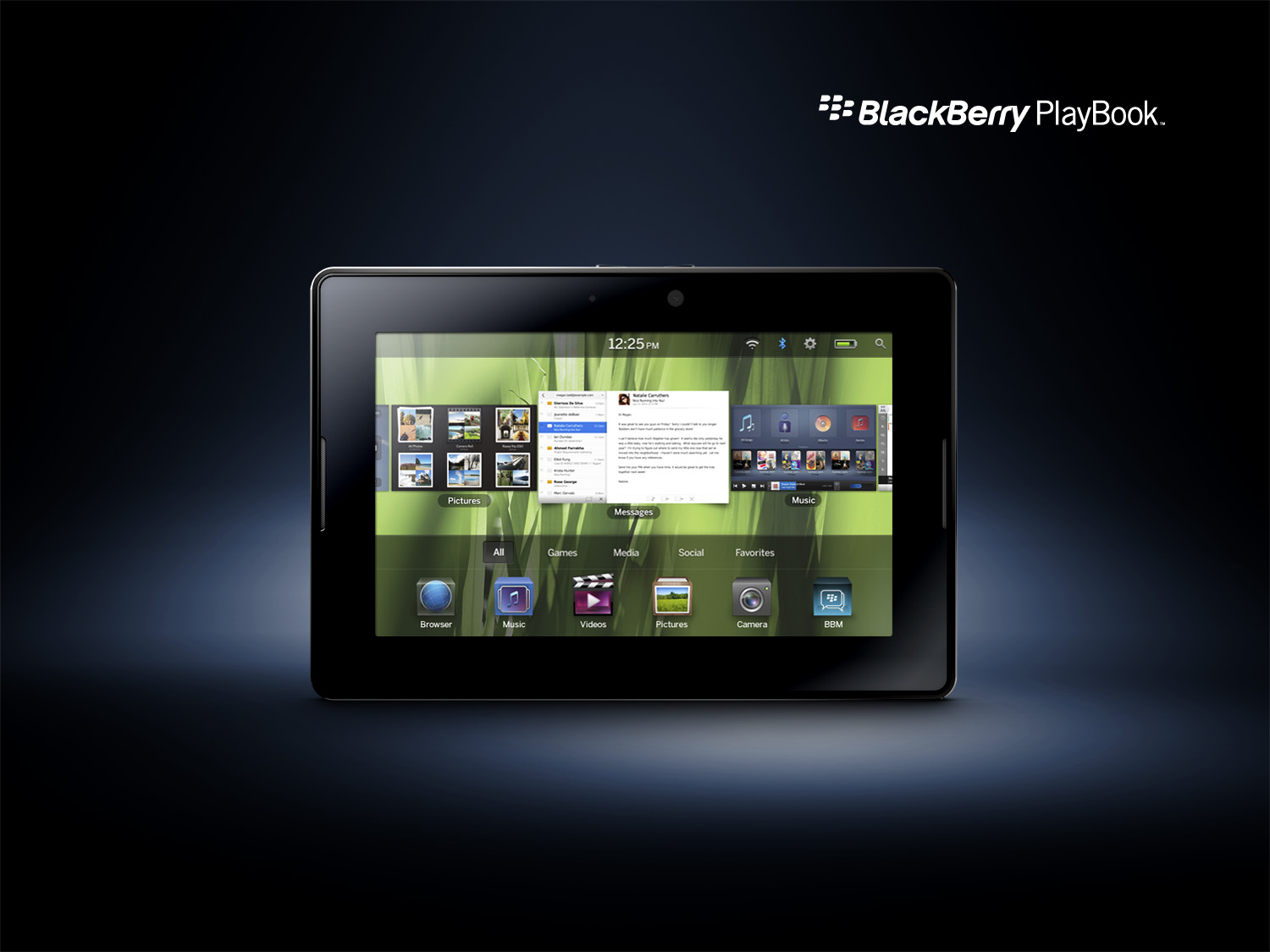 RIM takes a leaf out of Apple's book
Research In Motion has unveiled a tablet device at their annual developer conference, under the name of the BlackBerry PlayBook.
RIM's latest BlackBerry product has a 7-inch LCD WSVGA capacitive touch screen, capable of multi-touch whilst running the new BlackBerry Tablet OS. It's powered by a 1Ghz dual-core processor with 1GB of RAM, along with a rear 5 megapixel camera and a front 3MP variant with a microHDMI and microUSB port, WIFI and Bluetooth support.
The BlackBerry PlayBook comes in at 193mm in length, 130mm in width and is only 10mm thick whilst weight in at just 400grams.
Missing from the device is any cellular access, where the PlayBook can only use WIFI or other means on order to obtain a data connection.
One Mobile Ring was informed at a recent mobile network event that Bluetooth tethering with a BlackBerry handset will be the only way to obtain the much converted data connection, which now appears to be correct.
The press release dispatched to the media had a piece of information relating to this hidden away at the bottom, which reads "RIM intends to also offer 3G and 4G models in the future". We gather from this there are plans to release BlackBerry PlayBooks with network access, but nothing has been announced as yet.
There is also no mention of storage on the device, although it's been reported 16GB and 32GB versions were seen at the BlackBerry event.
Research In Motion states the device is capable of true multitasking, uncompromising web browsing and enterprise abilities from its robust operating system that supports HTML5 and Flash. A lot of this is missing from the current bestselling tablet device by Apple, in which RIM are more than happy to capitalise on those flaws.
The BlackBerry PlayBook is due to arrive in 2011, sometime after March where we are expecting mobile phone networks and online resellers to announce their tariffs and pricing details soon.